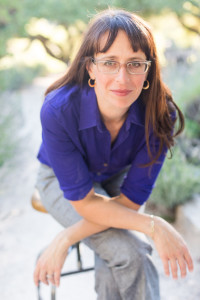 Dr. Rebecca, as many of her patients call her, is a licensed Naturopathic Doctor in the state of California offering a unique expertise in the field of integrative holistic gynecology, women's health, and family medicine.
Dr. Rebecca completed her medical training and midwifery training at National College of Naturopathic Medicine in Portland, OR where she also worked in the burgeoning field of integrative medical research.  Dr. Rebecca spearheaded original research into the field of alternative spermicides that are better for the female ecology.
A mother of three, sought-after speaker, scholar, seeker, ecologist, advocate, herbalist with 20 years of experience, published author and holistic women health specialist, Dr. Porrino blends the best of conventional medicine with the effective natural therapies for long lasting results.  Lasting results come from treating the cause, not the symptoms.
Dr. Porrino was born and raised in New England, swinging from the trees with five brothers and sisters. When out of the office, Dr. Rebecca loves a good restaurant, reading, time to cook Italian food passed down from her grandmother and spending time with her family in the outdoors.
In addition to raising her 3 children, Dr. Rebecca has dedicated herself to lifelong learning and expansion in the science and art of good medicine.  This learning comes from reading, conferences, teaching, seeking, talking with other skilled healers, and learning from her patients.  Dr. Porrino finds practicing as a family doctor a privilege and a joy.