Appointments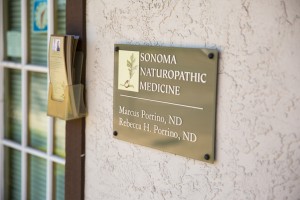 Our office is open Monday through Thursday.  We require a two business day notice,

by telephone,

for cancellations or rescheduled appointments.
Appointments missed or cancelled

with less than two business day notice

will be charged the full cost of the visit
We require a credit card to hold a new patient appointment. Your card will only be charged for the cost of the visit in the event you miss your appointment, or give us less than two business days notice to cancel or reschedule your appointment
If you are late for an appointment you will be charged for the time reserved for you and will have only the remainder of the time scheduled for your visit after your arrival
Communication
Phone consultations are available for patients outside of Sonoma. They are billed at the same rate as clinic visits—based upon time.
Our staff monitors the emails sent to the office. Due to the volume of emails we receive, please allow 24-48 hours for a reply.
Communication via email with our clinic implies consent to our email policies.
Fees
All fees are due at the time of service.
We accept payment via cash, checks, Visa and MasterCard.
We are not able to contract with any insurance companies at this time, including Medicare.
Our office will provide insurance coded bills in the event you plan to submit your bills for direct reimbursement or HSA/FSA reimbursement. Many patients keep them for their yearly medical costs at tax time.
We will provide you with a complete list of our office policies at your first visit.